You can rent the entire castle privately for yourself, your friends and/or family, or for your company, for as long as you wish. During that period, 'Chateau de Planchevienne' will then become your own private property, your own 'home'.
With this formula, the complete castle with its 8 rooms and all other rooms (including dining room, the lounges, kitchens etc.) the park, the forest, the heated swimming pool (opened from April to September/October) and its terraces, as well as the inner wall parking will be exclusively at your disposal. During this period, you are comme chez soi, as the French say.
The castle offers a maximum accommodation for 18 people. However, there is the possibility to accommodate 3 additional people by adding an extra single bed in 3 rooms.
If desired, by paying a supplement, we can provide cleaning service and/or change of towels & bed linen in the interim. If desired, we can also arrange for a private cook to come and cook your meals on site. Please feel free to ask; depending on your concrete wishes, we can offer a quote at a competitive price for you.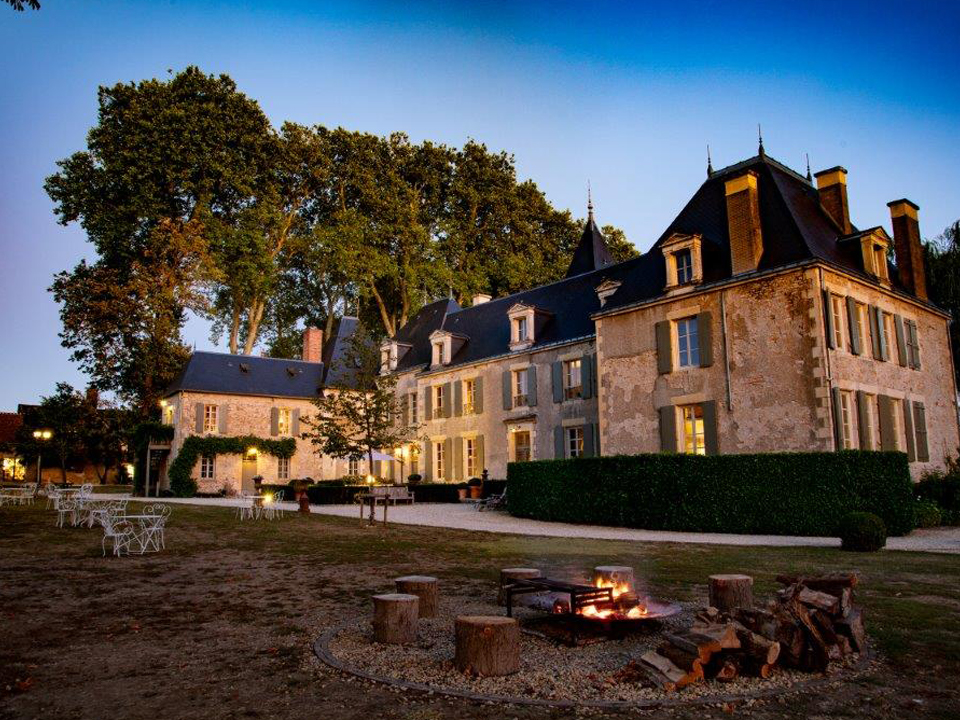 Rates
| | |
| --- | --- |
| Price per weekend from Friday evening 04:00 PM to Sunday evening 07:00 PM | € 2.600,- |
| Price per week from Monday afternoon 02:00 PM to Monday morning 10:00 AM | € 4.900,- |
| Price per day, from 3 days to 6 days | € 800,- / night |
| Supplement for cot | € 10,- per bed/night |
| Supplement for extra single bed | € 55,- per bed/night |
La Ferme de Planchevienne
If you wish to rent the property privately for a slightly larger number of guests (up to 26 adults + 3 single beds), you can rent an additional 4 rooms in the renovated farmhouse on the property 'La Ferme du Planchevienne'.
The maximum capacity for private hire of the property is thus 26 adults (+ 3 people, if 3 extra beds are added), this when renting both the castle and 'La Ferme de Planchevienne'.
| | |
| --- | --- |
| Per room, for 1 night : | € 140,- (per room / night) |
| Per room, for 2 nights : | € 240,- (i.e. € 120/room/night) |
| For the 4 rooms, for 2 nigts : | € 800,- (i.e. € 100/room/night) |
| For the 4 rooms, from 3 nights : | € 100,-/room/night |